Filling the buccal gap at immediate implant placement with Geistlich Bio-Oss®Collagen.
By Dr. Rafaela Nigro and Prof. Dr. Frederico Nigro
"Use of a high-quality biomaterial, as Geistlich Bio-Oss® Collagen, exalts the dental surgeon's work to excellence. Predictable results, easy management and long-term dimensional and volumetric stability are pivotal factors in determining the success of the treatment."
Dr. Rafaela Nigro
---
Fractured molar – an immediate transition
Dr. Peter Hunt
---
Early implant placement in the esthetic zone
By Dr. Antoine Popelut
---
L-Shape Technique as a means of bone augmentation together with early implant placement
By Prof. Ronald Jung
---
Ridge augmentation in delayed implant placement
Prof. Dr. Daniele Cardaropoli
---
Restoring aesthetics and function at immediate implants with Geistlich Bio-Oss® Collagen.
Dr. Pretam Gharat
---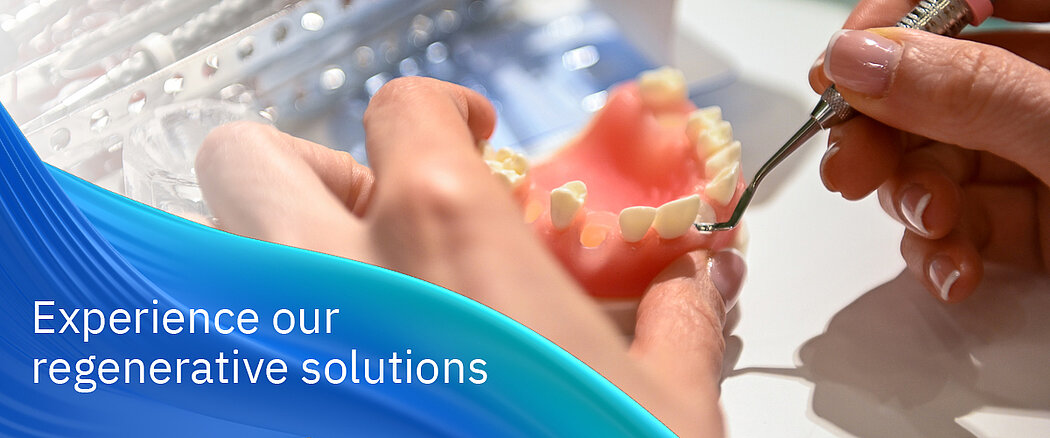 Register here and we tailor an individual program for you!
Depending on your region we offer a variety of ways to experience our solutions from vLab, our guided hands-on workshops at home to multi-day education programs.